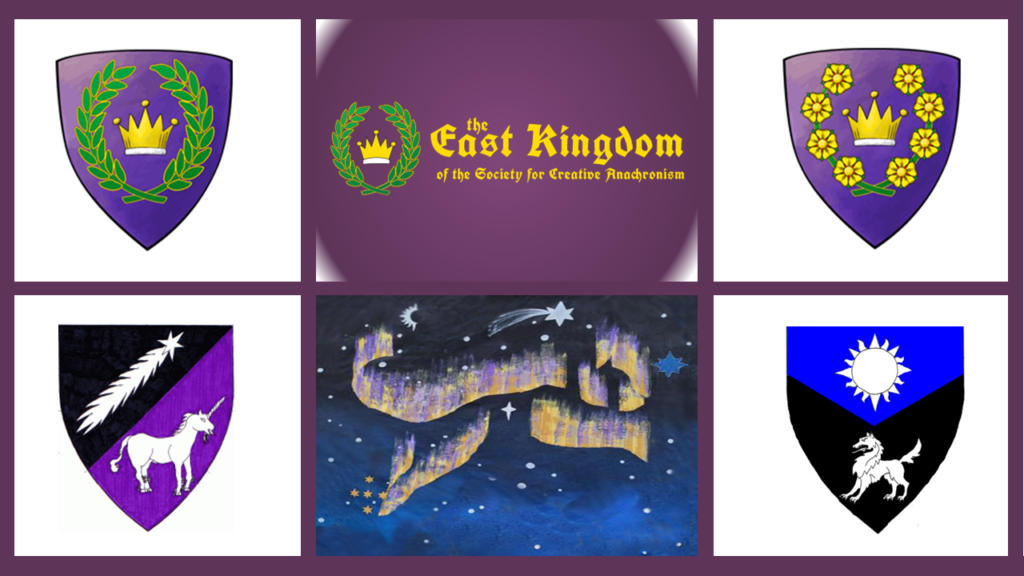 Queen Feilinn Jossursdottir & King Matthias Grunewald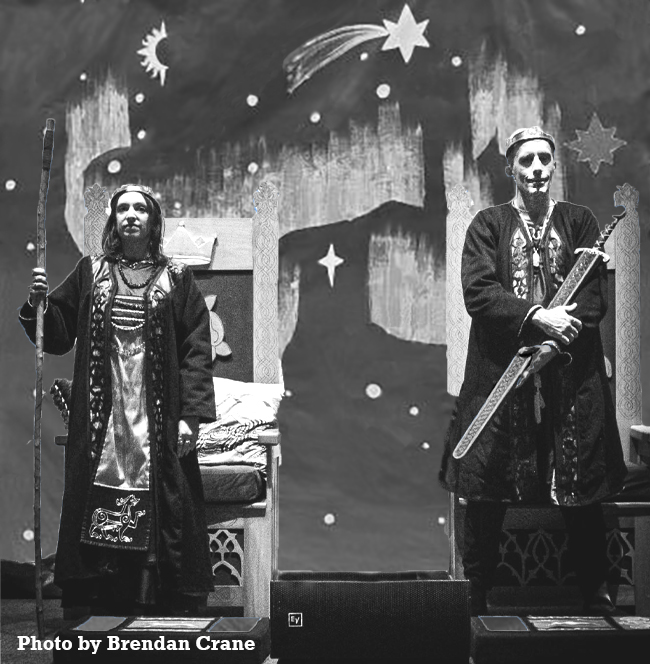 Welcome
To all the people of these large and diverse Eastern Lands do Aesa feilinn and Matthias, send greetings,
Feillin and myself are lucky to have spent many years in the East Kingdom seeing the breadth, depth, and passion the populace brings to all of the activities one can participate in the SCA.
We are excited to serve the East Kingdom and all the populace as best we can. Whether this is supporting the arts and sciences, the martial activities, performing arts, helping to encourage the kind of safe and inclusive fun we all enjoy.
We are excited and honored to sit the Tyger Throne, and to serve the East Kingdom!
Queen Feilinn and King Matthias
This is the recognized web site for the Society for Creative Anachronism, Inc. and is maintained by Lady Áine inghean uí O'Tuathail and Mistresss Aneleda Falconbridge. This site may contain electronic versions of the group's governing documents. Any discrepancies between the electronic version of any information on this site and the printed version that is available from the originating office will be decided in favor of the printed version. For information on using photographs, articles, or artwork from this web site, please contact the Webministers at web_trm@eastkingdom.org. They will assist you in contacting the original creator of the piece. Please respect the legal rights of our contributors. Copyright © 2023. The original contributors retain the copyright of certain portions of this site.